ELECTION SPECIAL ISSUE Tuesday, October 13, 2020
November 3, 2020 General Election Coming Up! Desplácese hacia abajo para ver la traducción al español
Hamilton PTA is committed to bringing a powerful collective voice on behalf of all children and youth into the public arena. Let's aim for a 100% voting community for all those eligible to vote, and improve the lives of all children and families! 
Register to Vote - check your status.  If you are eligible to vote, please register or check your voter status. Click HERE.  Mail-in Voting. All registered voters will automatically receive a mail-in ballot for the Nov. 3, 2020 General Election. Since early voting starts on Oct. 5, it's best to make sure you are registered and have your status verified as soon as possible. You may track your ballot: when it is mailed to you, received after you send it in, and counted if you register HERE This only tracks your ballot and not how you voted.  
Ballot Drop Boxes.  Because of all the concern and controversy over using the postal service for mail-in voting, consider using one of the 400 secure voting drop boxes placed around LA County 30 days before the election. Details and location can be found HERE. Because of recent reports of unofficial ballot boxes popping up, make sure the ballot drop box is on the list of official ballot drop box locations, clearly marked as official, and bolted into the ground. In-person Voting.  Voters are still able to vote in person, up to 11 days early. To help alleviate overwhelming the voting centers during a pandemic, please take advantage of either mail-in or early in-person voting. Check HERE to find voting centers that are open 11 days and 4 days before the Nov. 3rd election.  VOTE EARLY.
Because of unprecedented numbers of voters using vote-by-mail ballots this year, counting of ballots may delay election results for days or even weeks from Election Day.  To minimize delays, we encourage everyone to vote early by Oct. 24.  #HamiltonVotes #VoteByMail #VoteEarly2020 If you live outside LA county, use the nonprofit voter registration tool instead: HERE. Oct. 5, 2020 - Early Voting starts Oct. 19, 2020 - Voter Registration Deadline (postmark or online) Oct. 24, 2020 - Prop 15 Family Day of Action; Aim to Vote Early by Oct. 24! Nov. 3, 2020 - General Election; 8PM Deadline to return ballot Introducing the Hamilton PTA Nov. 3, 2020 Election Voter Guide!  Hamilton PTA Advocacy is excited to offer the following Nov. 3, 2020 Election Voter Guide to help you be an informed voter.  Let's raise our collective voice for laws that positively impact the lives of all children and youth! 
Grab a cup of coffee, read it over, and share with your family and friends! Learn about the 12 statewide measures, local measures (J, O, P), and PUSD Board election! Nov. 3, 2020 Election Voter Guide And if you haven't seen it yet, here's a quick slideshow of what's in the Voter Guide: 2020 Important Election Year Info California State PTA and Hamilton PTA supports Proposition 15 (Up to $12 Billion Funding for Pasadena Unified) and Proposition 16 (Restores Equal Opportunity Policies in CA) PUSD also endorsed Proposition 15.  According to the Prop 15 budget calculator Pasadena Unified will receive an estimated $11 Million if Prop 15 passes!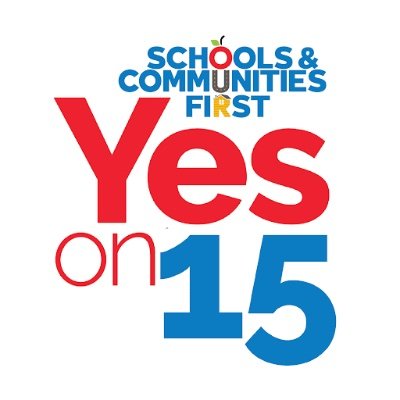 Prop 15 Family Day of Action. Oct. 15 (12pm, 3pm, or 7pm).  PTA is inviting all to participate in a family day of action in support of Prop. 15 on Oct. 15!  We hope you can  take 15 minutes to let family and friends know you support more money for schools and communities.  Join on Zoom at at 12 pm, 3 pm, or 7 pm on Oct. 15. Register HERE To watch a short video made by Shereen Walter (PTA Director of Legislation) and Carol Kocivar (PTA Legislative Advocate) about why PTA supports Propositions 15 and 16, Click HERE  #Yes15 #SchoolsandCommunitiesFirst The following local measures are also supported by local elected officials:   The LA County Board of Supervisors supports Measure J PUSD Board supports Measure O Pasadena City Council supports Measure P Proposition 21 will also be on the ballot asking voters whether to allow local governments to enact rent control on certain housing. Here is CAPTA's position on Fair Housing and PUSD's resolution in support of a past attempt to adopt a 2018 city rent control charter amendment. PUSD's resolution noted that Pasadena is a renter majority city at 56%; that eviction imposes an especially high burden on school-aged children and their families, including an increased absence from school and other educational disruptions that can have long-lasting effects; that it was important to support renting families by creating sustainable housing for Pasadena; and that stable housing for families and their communities leads to stronger positive outcomes for all in PUSD. Thank you for voting and advocating on behalf of all children and youth in the November 3rd election.  #EveryChildOneVoice #AllChildrenAreOurChildren Census 2020 - You still have time to complete the Census! 
9 Questions, 3 Minutes, Billions of Dollars for California! Census results determine how billions of dollars in federal funding flow into California to support programs that benefit our communities such as parks, roads, schools, hospitals, health clinics, fire departments and more!
For every person uncounted in the census, we lose $20,000 over ten years for our local communities.

The results of the census also determine how many seats in Congress each state gets.

All responses are kept anonymous and by law cannot be released, even to law enforcement agencies.
For more information, go to CaliforniaCensus.org and follow @CAcensus on social media. Complete the Census NOW! Online: my2020census.gov  By phone: 844-330-2020 By mail: complete the paper questionnaire and mail it back. Different languages available. LAST DAY TO COMPLETE THE CENSUS IS OCT. 31, 2020!  (Extended due to court ruling.)  Make Every Day Count - Who is one person in your life who might not have completed the Census yet? Will you call and help them today? Thank you for helping to make sure everyone is counted, so we don't lose out on funding that our communities deserve! Questions? Contact Una Lee Jost at advocacy@bobcatbuzz.com.
Edición Especial para el Proceso Electoral Martes, 13 de octubre de 2020

¡3 de Noviembre - La Elección General ya está aquí!  La PTA de Hamilton se ha comprometido a presentar nuestra voz colectiva y poderosa por parte de nuestros niños y jóvenes a la arena pública.  Esforcémonos por lograr alcanzar una comunidad de 100% que vota y nos referimos a nuestra gente que califica y que se haya registrado para votar. ¡Nuestro objetivo es mejorar la vida de nuestros hijos y familias! 
Regístrate para votar - Verifica el estatus de tu registro.  Si calificas para votar por favor regístrate. Si realizaste tu registro de solicitud de inscripción para votar, aqui podrás darle seguimiento a tu solicitud para conocer el estatus y también eligir la modalidad de tu voto. Clic AQUI Voto por vía postal - Toda aquella persona que haya completado su registro de solicitud de inscripción para votar recibirá una boleta por correo automáticamente para las elecciones del 3 de noviembre de 2020.  Como el voto temprano ya empezó el 5 de octubre te recomendamos asegurarte de completar tu registro para votar y verificar el estatus de tu registro lo mas pronto posible. También puedes averiguar dónde está tu boleta electoral
específicamente: Cuando la mandaron vía postal, cuando la recibieron después de haberla enviado y cuando fue contada siguiendo este enlace AQUI  Aquí solo toman en cuenta dónde se ubica su boleta electoral en todo momento no como Ud. votó.  Buzón oficial de depósito de boletas. Como existe la preocupación y controversia sobre el voto por vía postal y la seguridad de los servicios del correo para enviar su boleta electoral, entonces considera utilizar uno de los 400 Buzones oficiales ubicados por todo el condado de Los Ángeles disponibles 30 días antes del día de las Elecciones. Para más detalles y para la ubicación de estos Buzones siga este enlace AQUI Voto en Persona. Los votantes todavía pueden elegir la modalidad de votar en persona. Tienen hasta 11 días antes del 3 de noviembre.  Pero para evitar el posible amontonamiento y el gran número de gente que se espera en los centros del voto electoral en el mero día de la Elección General durante esta Pandemia, por favor tome ventaja ya sea del voto por vía postal o del voto temprano en persona. Siga este enlace AQUI y averigüe donde se ubican los Centros del Voto Electoral que abren 11 días y 4 días anteriores a las elecciones del 3 de noviembre.        
Voto Temprano. Debido al gran y sin precedente número de peticiones de voto por vía postal que los votantes han escogido para ejercer su voto año, se espera que el conteo de boletas electorales retrase los resultados de las elecciones por días o hasta semanas después del día de las elecciones. Para aminorar estos retrasos, tome ventaja del Voto Temprano ahora de aqui al 24 de octubre. #HamiltonVotes #VoteByMail #VoteEarly2020 ¡Le presentamos nuestra Guía del Voto Electoral de la PTA de Hamilton para las elecciones del 3 de noviembre de 2020! Nuestra PTA de Hamilton está muy emocionada en ofrecerle información sobre el proceso electoral que ya empezó.  Esta guía le ayudará a ser un votante mejor informado para estas elecciones del 3 de noviembre de 2020. ¡Levantemos nuestra voz colectivamente para leyes que verdaderamente tienen impacto en la vida de
todo niño y joven!  ¡Toma tu tacita de café, lee esta guía y compártela con tu familia y amigos! ¡Informate sobre las 12 medidas estatales, medidas locales (J, O, P), y Las elecciones de La Mesa Directiva de PUSD! Guia del Voto Electoral del 3 de nov. de 2020 Y si todavía no le has echado un vistazo, aquí está una breve presentación de diapositivas de la Guía del Voto Electoral: Información importante de las elecciones de 2020 La PTA del Estado de California y de Hamilton respalda y dice SI a la Propuesta 15 (EST. $12 millones de fondos para el Distrito Escolar de Pasadena) y SI a la Propuesta 16 (restablecer la política de igualdad de oportunidad para minorías en CA) Gracias por votar y abogar por todos los niños y jóvenes en estas elecciones del 3 de noviembre. #EveryChildOneVoice #AllChildrenAreOurChildren 
Censo del año 2020 - ¡Todavía estás a tiempo para completar el Censo del año 2020!  9 preguntas, 3 minutos, ¡Miles de Millones de dólares para California! Los resultados del Censo determinan cuántos miles de millones en fondos federales recibiría California para servicios comunitarios importantes como parques, carreteras, escuelas, hospitales, clínicas de salud, los bomberos y mas de los cuales nuestra comunidad se beneficia.
Por cada persona que no se cuente en el censo, perdemos $20,000 dólares para nuestras comunidades locales en un periodo de 10 años.

Los resultados del censo determinan cuántos representantes California tiene derecho a mandar para representarlo en el Congreso.

La información recopilada durante el Censo 2020 es anónima, está protegido por la ley y no se compartirá con ninguna agencia policiaca ni se usará en su contra de ninguna manera.
Para más información, vaya a la web CaliforniaCensus.org y en las redes sociales @CACensus  Usted puede completar su formulario del Censo por internet, por teléfono o por correo. ¡Hazlo ahora mismo! Cómo completar el censo por internet: https://my2020census.gov/ (mirar arriba a la derecha para la opción en español) Por teléfono: o 844-330-2020 (varios idiomas disponibles) Por correo. ¡ÚLTIMO DÍA PARA COMPLETAR EL CENSO ES EL 31 DE OCTUBRE DE 2020! (Los tribunales dictaminaron esta fecha de extensión) Haz posible que todo día cuente - ¿Hay alguna persona en tu vida que no haya completado el Censo todavía? ¿Le llamarías hoy por teléfono para ayudarle a llenar el Censo?  ¡Gracias por ayudarnos y asegurate que todos cuenten y así no perder los fondos que nuestras comunidades se merecen!
Quick links:  PTA Resources: Hamilton PTA Resource Page Parent Committee: Get involved at Hamilton Tutoring: Learn more about FREE tutoring resources PUSD Parent University: Get How-to's and Great Resources for Parents Here Food Service: All the info on Grab 'n Go Meals Clever: Access Canvas and other School Apps Free Virtual Programs:  Check out City of Pasadena calendar Aries Parent Portal: how to access your child's report card and more HaiAnnual Fund Giving Form: all contributions are tax deductible Ralph's Rewards Program: sign up to give back to the school Amazon Smile: select Hamilton for your smile account Peachjar Fliers: get them all in one place Volunteer Log: please log your hours
UPCOMING EVENTS / SAVE THE DATE
What's coming up? Check out the Hamilton Elementary Calendar
Hamilton Happenings is brought to you by your PTA!
This Special Edition create by:  Una Lee Jost, PTA Advocacy Denise Munro Robb, PTA President Gabriela Barron, PTA Membership, Translation Sara Jennings, PTA Communication, Editor

Questions? Comments? Input? Please email info@bobcatbuzz.com

Check out Hamilton's website at: www.bobcatbuzz.com

Hamilton PTA - Our mission as parents and teachers is to PARTNER together to PROVIDE a thriving academic environment and enrichment programs for all kids and PROMOTE a strong Hamilton community.

Hamilton is on Social Media!

See what's happening on campus! Facebook: Like/Follow Hamilton Elementary School (@bobcatbuzz). Twitter: @HamiltonBobcats Instagram: @hamiltonbobcats
Attention Volunteers!
If you volunteered for Hamilton (on- or off-campus), please log in your hours. Documented hours help the school evaluate programs and may even help with future funding.
Shop Amazon!
NEW! Our link has changed so update your bookmarks! Go to smile.amazon.com, login, and be sure to select Alexander Hamilton Elementary PTA (Pasadena, CA) as the charity to support our computer lab.
https://us5.campaign-archive.com/?e=__test_email__&u=e367359526fbcdb3a9a7531b2&id=7480592bd0